3D printing Service in Cumbria
Bow And Blade Games has a wealth of experience in the world of 3D printing, from small scale models to larger prototype parts we're one of the premier places in Cumbria to deliver your 3D printing requirements.
Whether you have a file that needs printed, or need something designed, we can do it in house in a cost effective and timely manor.
so if you backed a kickstarter that supplied STL files for a game and you don't know what to do with them, or you're at work and been sent a prototype part 3D design you need to see in action, Bow and Blade Games can help.
We offer a range of 3D Printing services in Cumbria, the North West and across the whole of the UK.
When it's Exceptionally detailed parts, down to 0.025mm you're after, we use our suite of UV Curing resin printers, or when it's larger parts that don't require as much detail we use our FDM (filament) printers.
Get in touch now to find out more.
Photon S (UV Curing Resin)
Face Shields for Key Workers
Starting in April 2020 Bow and Blade Games has devoted the majority of our printing capacity to the production of PPE equipment in the form of Face shields which have been given out for free in Cumbria to Key workers and NHS staff. 
Bow and Blade Games offers Printing of Hero Forge STL files for customers in the UK at a substantial discount than buying direct, see our hero forge product category for more details here: Hero Forge
Bow and Blade Games were asked to create a 3D printed Logo from a supplied logo file for Trance music label All Things Trance. 

Designed and printed to the customer's specifications we gave the customer an eye catching centrepiece to any desktop!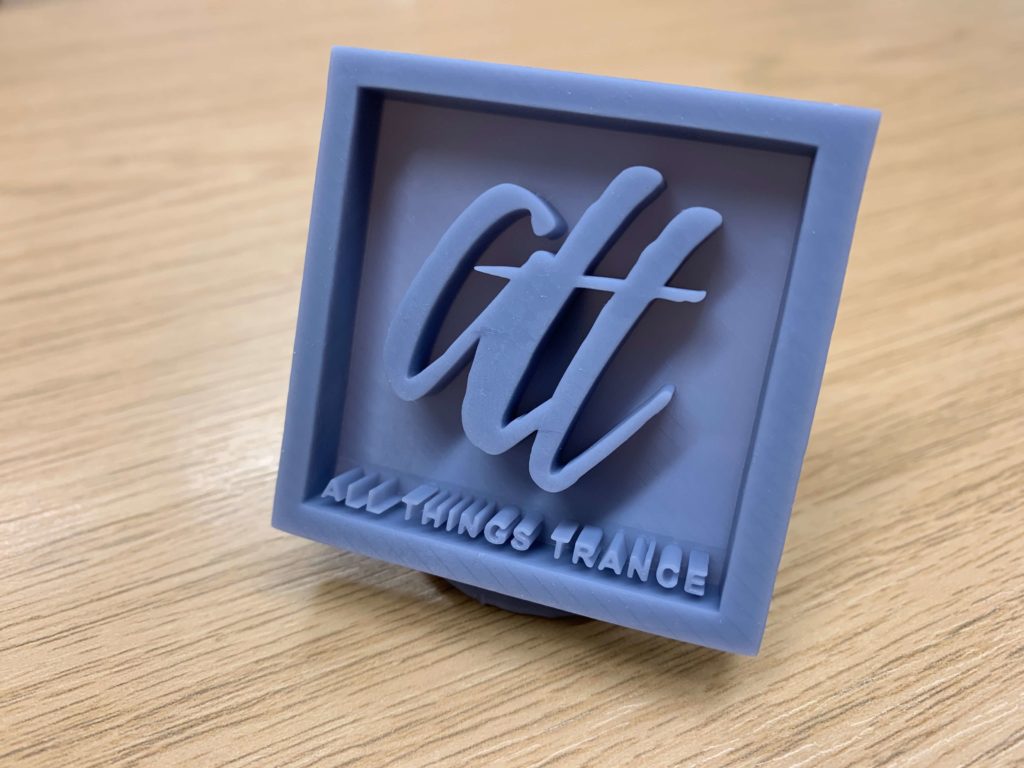 Quality 3D printing in Cumbria
Rapid Prototyping 3D design & Print in Cumbria at fantastic prices